Willem C.Vis International Commercial Arbitration MOOT
What's MOOT

--Quotation from official site--

Goal of the Vis Arbitral Moot.
 The goal of the Vis Arbitral Moot is to foster the study of international commercial law and arbitration for resolution of international business disputes through its application to a concrete problem of a client and to train law leaders of tomorrow in methods of alternative dispute resolution.


Structure of the Moot.
 The business community's marked preference for resolving international commercial disputes by arbitration is the reason this method of dispute resolution was selected as the clinical tool to train law students through two crucial phases: the writing of memorandums for claimant and respondent and the hearing of oral argument based upon the memorandums -- both settled by arbitral experts in the issues considered. The forensic and written exercises require determining questions of contract -- flowing from a transaction relating to the sale or purchase of goods under the United Nations Convention on Contracts for the International Sale of Goods and other uniform international commercial law -- in the context of an arbitration of a dispute under specified Arbitration Rules.
Participation of MGU Team
THIRTEENTH MOOT (Current Competition)

Schedule : April 6 to 13, 2006 (Detail)
Place : Vienna, Austria

[Problem English] / [Problem Japanese]
[Participating team]
[Schedule]
[Rule]

---Member of MGU team---
Yuka Fukagawa
Marina De Kwant
Nozimjon Hujaev
Sakurako Kobayashi
Lucinda Plowman
Exercise of Moot with TV Conference System
At 23,March,2006(Between MGU and NotreDome)

(Movie)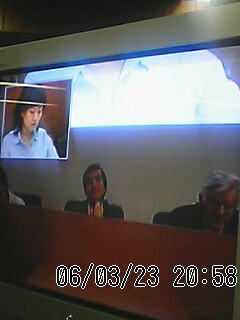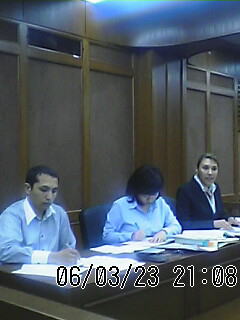 (Arbitrators and MGU Team)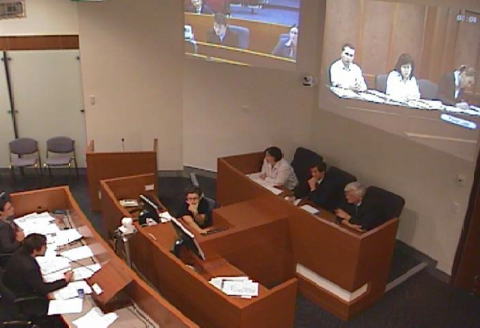 (NotreDome Team)

Results of MGU Team
TWELFTH MOOT (2004-2005)
TENTH MOOT (2002-2003)
NINTH MOOT (2001-2002)
MOOT LINK
Willem C. Vis International Commercial Arbitration Moot Official Site
Moot Lists (Past competition)
MAA --MOOT Alumni Association--
CISG Database (PAce university Law School)
CISG context
UNCITRAL model Law
Chicago International Dispute Resolution Association Arbitration Rules
Convention on the Recognition and Enforcement of Foreign Arbitral Awards