Overview of the materials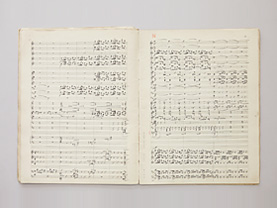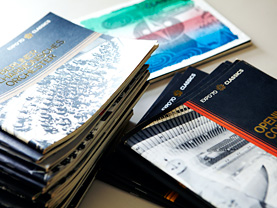 The major stored materials are as follows:
General materials
Scores, sound recordings, periodicals and books about Japanese modern and contemporary music.
Collections


Autographs and documents of composers including Kosaku Yamada (1886-1965), Toru Takemitsu (1930-1997).
Books and periodicals collected by researchers and critics, and their manuscripts.
Sound recordings, concert brochures and documents of performing musicians.

Microfilms containing composer's autographs located outside the archives.
Concert brochures from the Meiji era to the present day.
Furthermore, the database "Western Music in the Meiji Era " (which indexes newspaper articles in the Meiji era related to Western music) and the "Index of the Location of Musical Scores and Parts Used in the Operatic and Orchestral Works by Japanese Composers" is also available.