2F
※Under Construction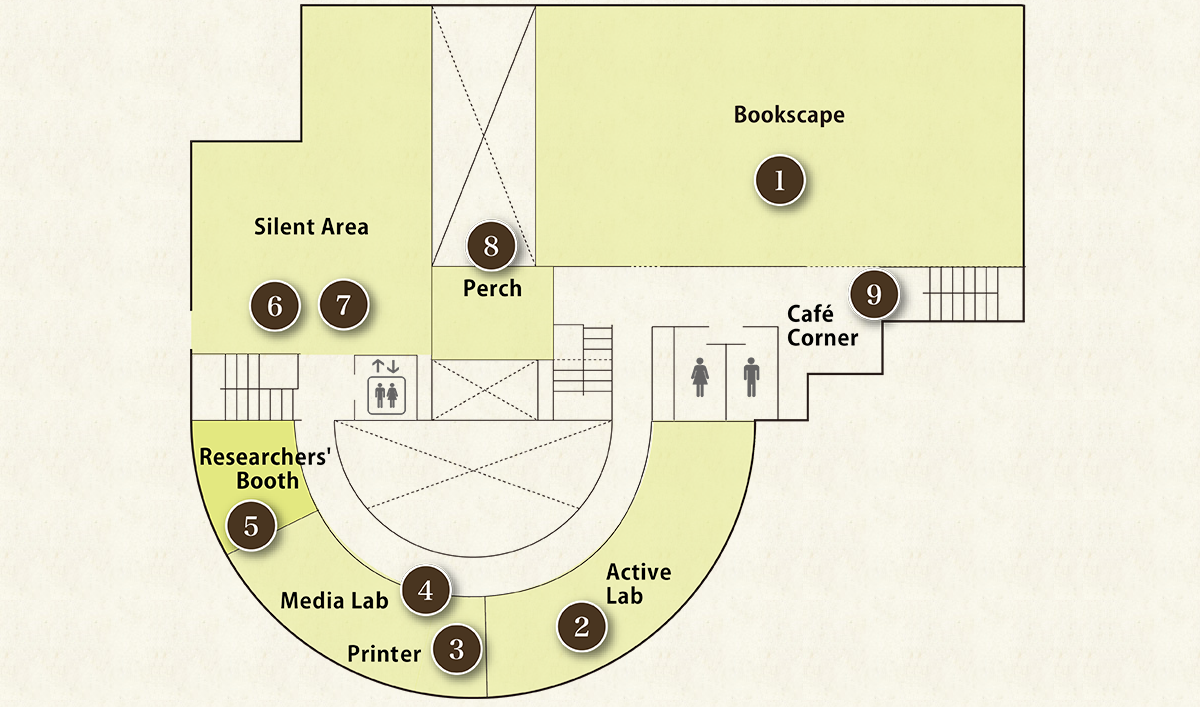 2

Group Reading Room

This room is available for groups to study and discuss together, using library books and other materials.
3

Hybrid Audio-Visual Room

This room features computers, as well as VHS, CD, LD and DVD media.
4

Computer Study Room

This room has similar computers to the Hybrid AV Room. This is a group work space and has computers that can be used by up to four people.
5

Computer Lecture Room

A laptop computer is available here.
6

Carell Corner

Computers are available at five individual study tables.
7

Printers

These can be used to print directly from library computers. A user ID is required.
8

Research Room

For faculty members and graduate students.