6F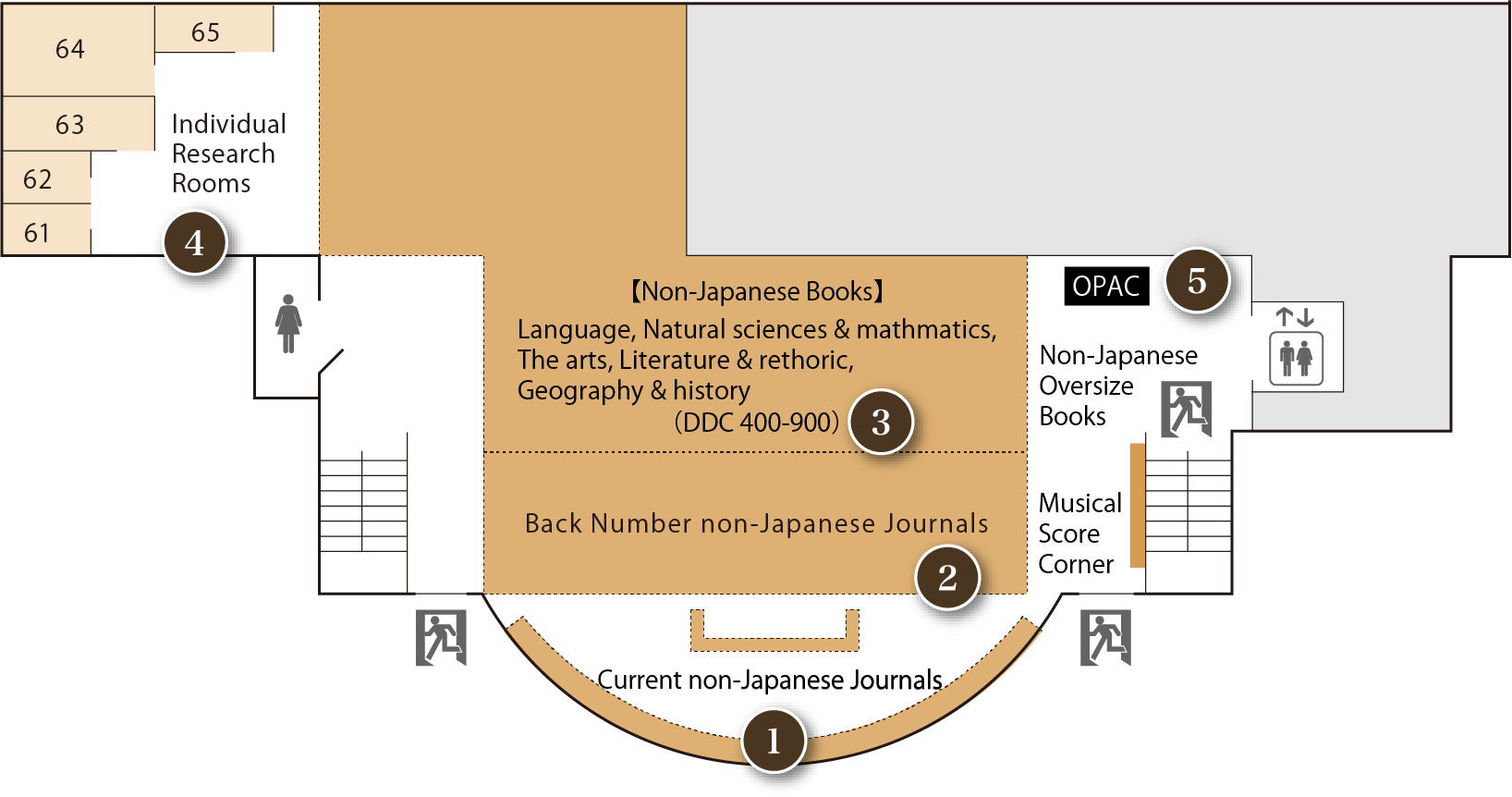 1

Current non-Japanese Journals

Issues from the current year, including the latest issues
2

Back Number non-Japanese Journals

Contains issues of periodicals prior to the current year.
3

Non-Japanese Books

Books on language, natural sciences, the arts, literature, geography and history are located here. (Classification Numbers 400-999)
5

Individual Research Rooms

These individual rooms are for faculty members and graduate students. The rooms may be used for research and study that require the use of library books and materials. Inquire at the circulation counter on the second floor about using a room.