7F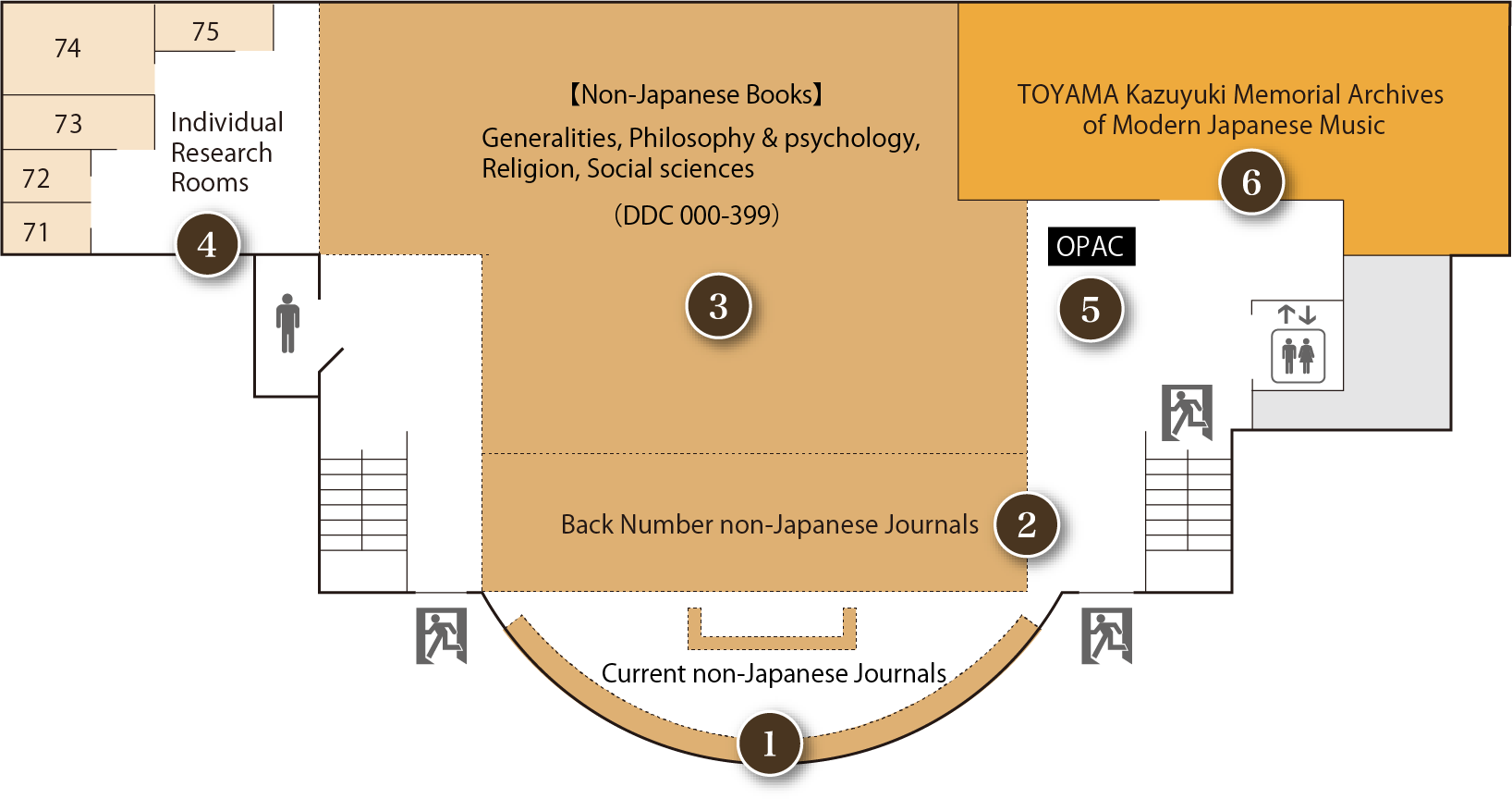 1

Current non-Japanese Journals

Issues from the current year, including the latest issue.
2

Back Number non-Japanese Journals

Contains issues of periodicals prior to the current year.
3

Non-Japanese Books

Books on general subjects, philosophy, psychology, religion and social sciences are located here. (Classification Numbers 000-399)
4

Individual Research Rooms

These individual rooms are for faculty members and graduate students. The rooms may be used for research and study that require the use of library books and materials. Inquire at the circulation counter on the second floor about using a room.
7

TOYAMA Kazuyuki Memorial Archives of Modern Japanese Music

The archives collect, preserve and make available to the general public materials (historical papers) about Western music in Japan from the Meiji period onwards. Details can be found here. (Link to Archives of Modern Japanese Music site)